Submitted by

fordy

on 20th Jun 2019 - 20:06
Hello Blatters, I've decided to blog my 7 adventures as I now have a 7 again, I've got big plans for it and the games will begin soon :-). Firstly just a bit of house keeping to put my reintroduction post from the main forum below at the beginning of this blog. Everyone needs a backstory...
Carl.
-------------------------------------------------------------------------------------------------------------------------------------------------------------------
I thought it about time to re-introduce myself. It's been about 8 years since I sold my last 7 and if I'm lurking on here again it must mean it's time to be back in the fold.
I bought my first 7 in 2002. A very leggy and tired 1995 1.4K Supersport 5 speed that was all I could afford at the time and had a couple of years of tremendous adventures touring in France (camping!), trackdays and regular blats. There were many mechanical adventures too as I improved the car with countless blatchat deals, chasing parts all over the country. After running a bearing at Cadwell I ended up with an ex-race Minister 1.4k which came from a very kind Sevener who was upgrading in a 3-way engine and parts swap deal brokered by Peter Carmichael if I remember rightly. It was covered in Low Flying I think!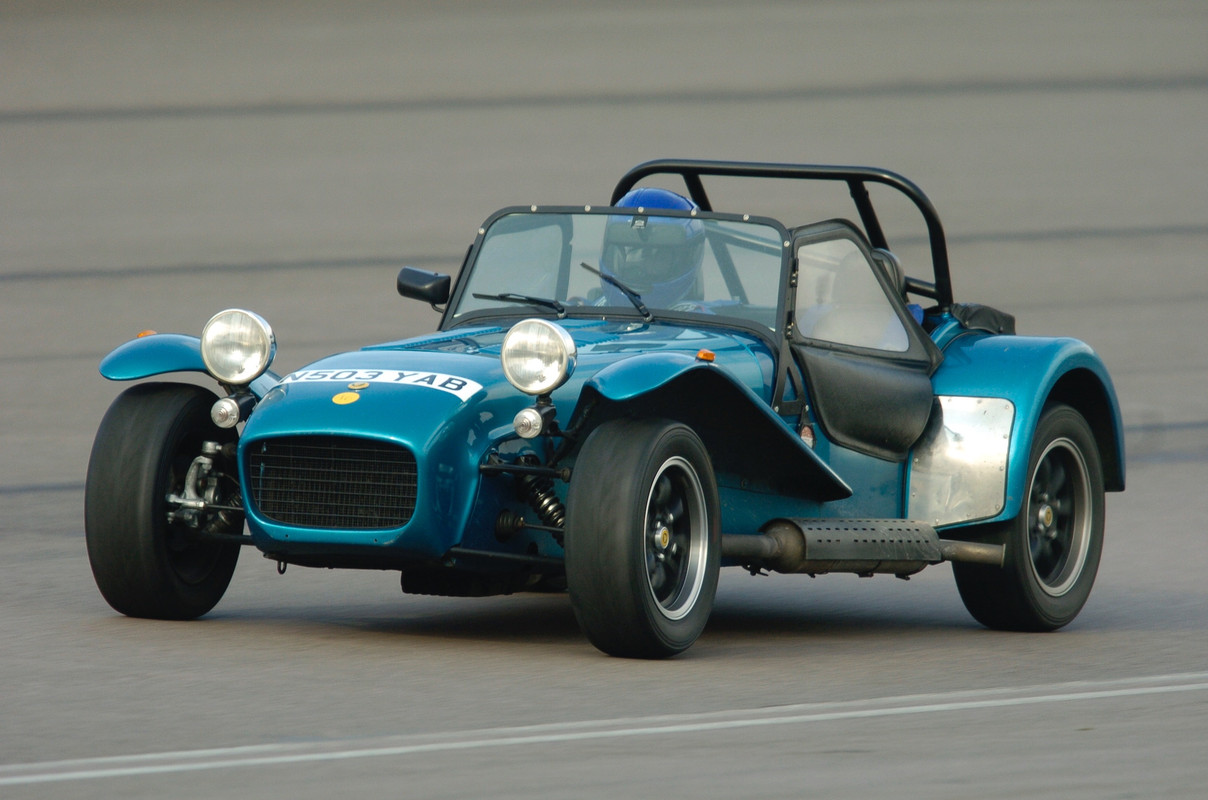 Before I had it, the car had been used as a daily drive in North Wales and racked up something like 55K miles in only a few years and was really the worst for wear in the chassis department. When I bought it I didn't know that some chassis of this era often suffered from flaky powdercoat. I had noticed some powdery bubbles in the paint when I negotiated the car and the vendor assured me they would 'ali weld a piece in' and make it good. It looked all tidy with new paint when I picked it up but I then I spent the winter underneath the car with a flap wheel on a drill removing flakes and rust and daubing on Hammerite and waxoil trying to get to grips with the fact that I'd bought a bit of a shed. It subsequently also turned out that the dealer fix to the bimetalic corrosion on the skins had been to mastic a piece of ali to the back of the problem area, fill and paint. I became obsessed with chassis condition and the car really needed to go back to Arch for the full works treatment and I just couldn't really stack it up financially. Oh and it wouldn't idle properly either. I'd chased that nightmare around for 6 months, changing everything from the ECU, sensors, throttle body etc. to no avail. It was time to let the old girl go and so in late 2004 it was sold. N503YAB, where are you now?
This time I needed to have a car with a brand new chassis to get over the trauma and so I ordered a new kit that was delivered in late 2004. I did this the hard way though as I needed to count the pennies and so the drivetrain and many other bits were sourced off blatchat. The engine was a young 1.6K Supersport from a Superlight, the gearbox was a used 6 speed and the diff (a 3.9 with a 6spd!) was a fresh rebuild from a race team. My car was a beautiful Reflex Blue and as close to a Superlight as I could afford. The build was one of the most rewarding things I have ever done too and it sailed through the PBC and SVA in March 2005. I was on the Stelvio in June! I went all over in that car. Alps, Le Mans, Ring and Spa and many of the UK tracks. It was all the Caterham I ever needed and it should have been a keeper.
We moved from Essex to Cheshire in 2007 and suddenly I had no blat mates to play with, kids came along shortly after and suddenly the 7 made no sense. I figured it would be too selfish to get away in it often so decided to let it go in favour of something more inclusive for a young family. It was sold to a lovely chap from Germany called Martin. When he turned up at Manchester Airport and saw me waiting for him, the relief on his face was a picture as he'd already transferred the money, entirely on trust! I waved him off in the middle of a torrential downpour and that was the last I heard of Q934KKL. I quickly replaced the 7 with a sports car with rear seats and have since spent many happy high days and holidays with a Porsche 964 C2.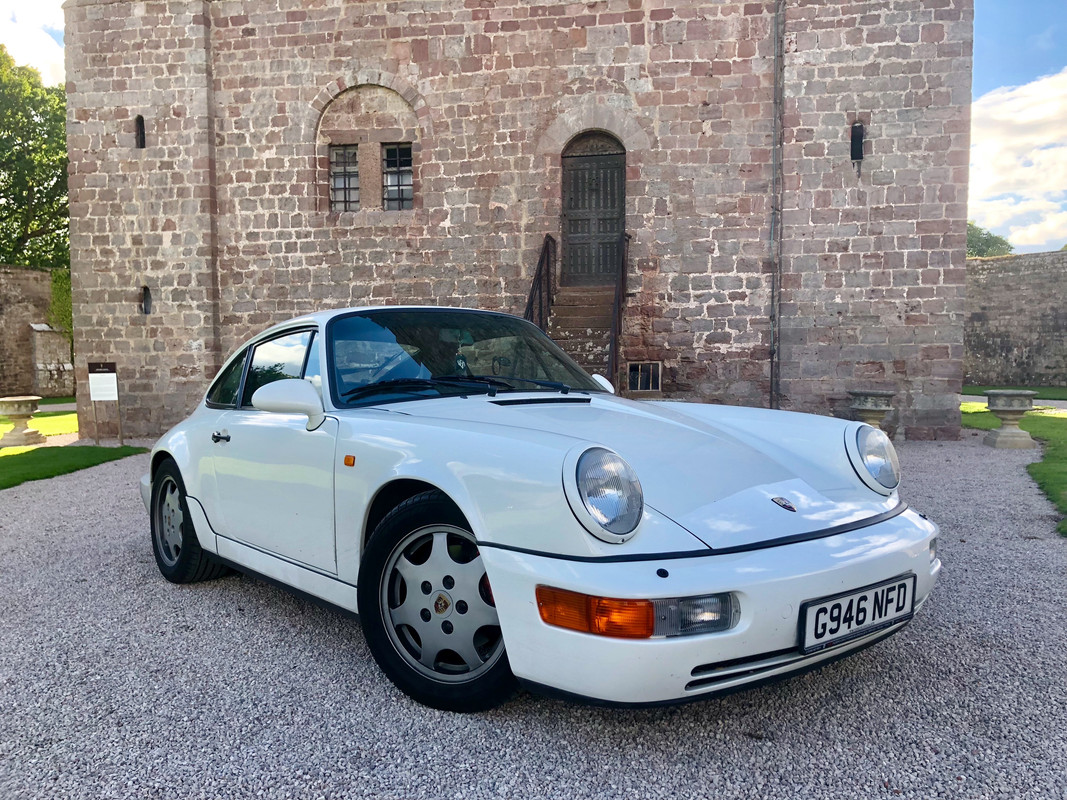 We have lived abroad for the last 6 years in the East and living without a car has meant there is a build up of motoring passion waiting to burst out. I was at the Oulton Park Gold Cup on August Bank Holiday weekend mulling over my options, when I happened across all the 7's parked up together and suddenly the memories came flooding back. I want a 7 again. No, I NEED a 7 again! The kids are too big for the tiny seats in the Pig now in any case and so life comes full circle.
After weeks of obsessing, the budget is signed off, I've rejoined the club, caught up on the goings on in the world of Caterham over the last 8 years (wow!) and am now officially on the hunt. I know Autumn isn't the best time to buy a Caterham but both of my old 7's arrived with me in November :-)
I have no idea what sort of Caterham I really want this time. My thinking has initially centred on K-series cars, partly because they fit the budget but mainly because they are what I know. I'm ignorant of the later engines, especially the Sigma and am ambivalent about the Suzuki triple, even though those limited edition Sprints and Supersprints are just beautiful. My head is spinning with all of the options. Touring or track bias? K vs Sigma vs Duratec? A sweet Superlight or R300? Maybe a savage R500? Spend at the lower end and improve a car? Build my ideal K-engine (unfinished business)? Go all in on something newer and shiny and blow the budget? Man maths, spreadsheets, hours on the internet, blatchat, Pistonheads. Soooo excited.
I'll be seeing some of you soon hopefully, especially the North West folk.